Pantone features Ultra Violet for 2018
Pantone features Ultra Violet for 2018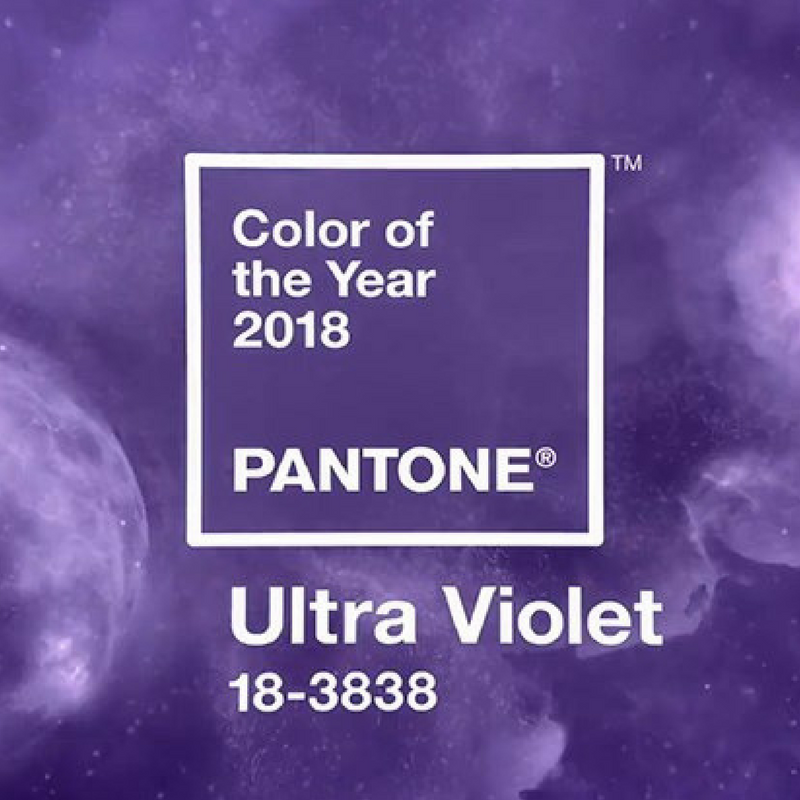 As part of a yearly tradition renowned across several design-centric and creative industries, Pantone has announced that Ultra Violet will be its 2018 Color of the Year. Each year's decision is based on comprehensive trend analysis and a specific theme - this year, Pantone looks out toward the unknown and undiscovered.

"Complex and contemplative, Ultra Violet suggests the mysteries of the cosmos, the intrigue of what lies ahead, and the discoveries beyond where we are now," reads the announcement on Pantone's website. "The vast and limitless night sky is symbolic of what is possible and continues to inspire the desire to pursue a world beyond our own."

Pantone's Color of the Year selections are intended to be reflections of the current moods, fashions and foremost concepts in the world at the time. In selecting Ultra Violet, Pantone pays homage to the artistic influences of recently departed cultural icons such as David Bowie and Prince, as well as guitar legend Jimi Hendrix, whose usage of Ultra Violet shades are still remembered today as expressions of their individuality.

"Enigmatic purples have also long been symbolic of counterculture, unconventionality, and artistic brilliance," the announcement by Pantone reads. "Nuanced and full of emotion, the depth of PANTONE 18-3838 Ultra Violet symbolizes experimentation and non-conformity, spurring individuals to imagine their unique mark on the world, and push boundaries through creative outlets."

Other brands, such as Sherwin Williams, also offer their visions of prominent colors every year. This year, the paint producer named Oceanside, a rich, blue/green tone, as its Color of the Year for 2018.

Last year, Pantone was inspired by nature to select Greenery as its 2017 Color of the Year. For more information on Ultra Violet and previous selections for Color of the Year, visit Pantone's website.